Motion Graphics
Work: Design and Typography
Location: London
Date: 2020-21

Details:
Various explorations of Kinetic Typography and Motion Graphics made using Adobe After Effects.
Kinetic Typography: Goodhood
University Project
Location: London
Date: 2020

Details:
Implementation of Kinetic Typography into fashion retail brand Goodhood's website. Adding revolving shopping categories to increase the websites dyanmic user experience as well as developing a loading screen featuing various type styles to represent the eclectic fashion offered by the store.
Alongisde this a face filter for instagram featuring the brands original logo that revolves around the users head > Designed using SparkAR.
AI in the Creative Industry
University Dissertation Project
Location: London
Date: 2020-21

Details:
Explored the developments of Artificial Intelligence in the modern world, not only its impacts on the creative industry, but the wider socio-economic and ethical considerations that it raises.

Designed and experimented with AR technology to create type in places never seen before. The type behaves similiar to things that one would typically find in a forest, such as vines and clouds of midge flies.
Rasterise Slowthai
Processing
Location: Jersey
Date: 2021

Details:
Using Processing to manipulate an image of the Northampton rapper, 'Slowthai'. When the user controls the mouse on the window it controls a variable amount of circles that are used to make up the whole image.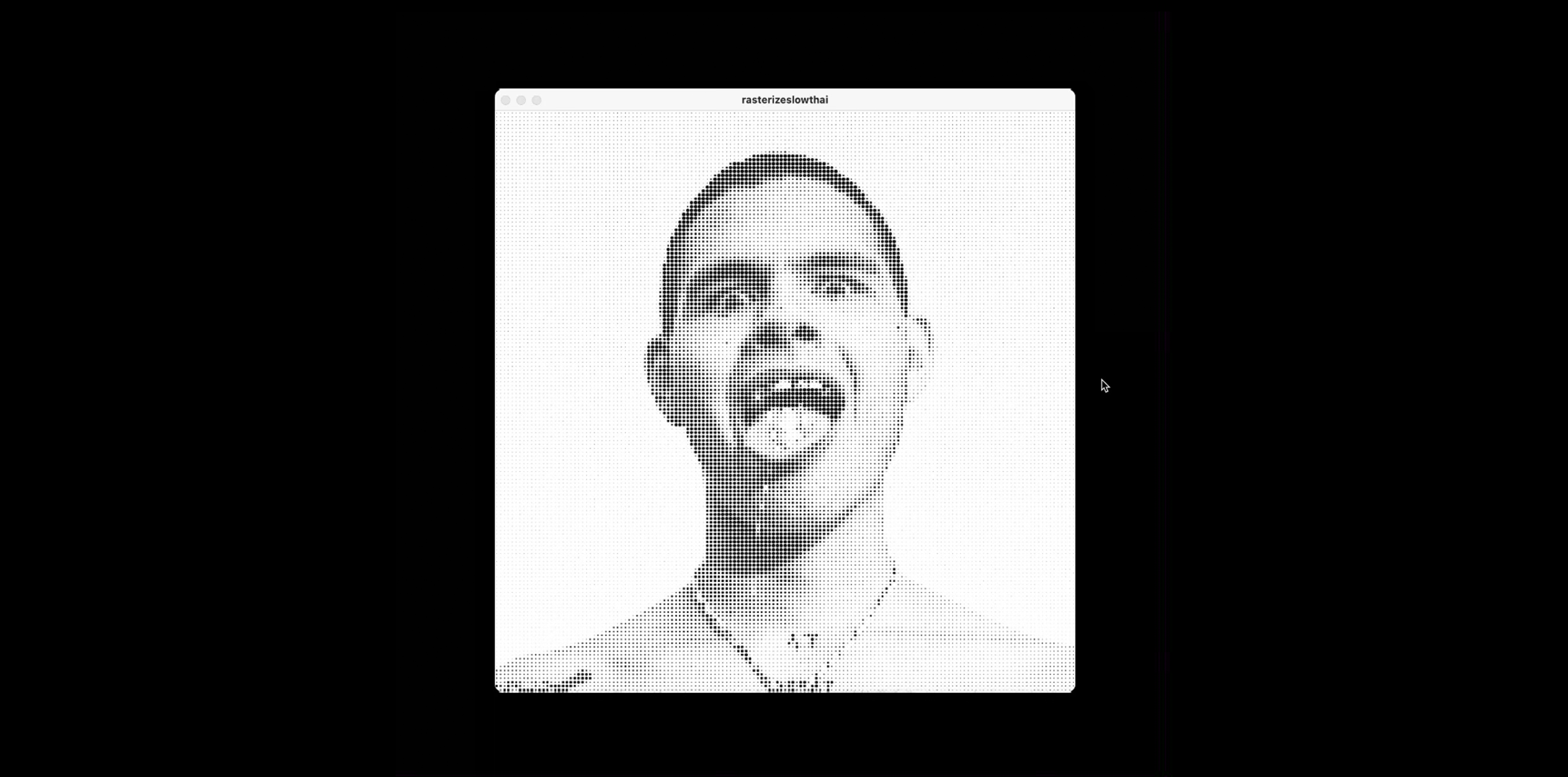 Isolated
University Project: New Order
Location: London
Date: 2020

Details:
Inspired by vintage map making design, this 50 page editorial book highlights some of the most isolated parts of the world that are habited by humans.